Sunday Worship Service August 7, 2022
Sunday Message:

Moving Forward
We live in a time of great uncertainty. Who knows what the future holds? So how do we plan and make the most of our lives? There are good ways and not so good ways to plan out our lives. We continue our study of James to consider mistakes to avoid when thinking about our own future.
Join us in-person or online this Sunday at 9:30am.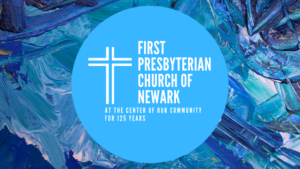 Welcome to First Presbyterian Church of Newark! We are so glad you are here.
We i

nvite you to join us by connecting with us in our virtual meetings and worship services.
We are live streaming and open for in-person Sunday worship service at 9:30am every Sunday on Youtube.
Thank you for visiting our page, feel free to message us if you have any questions.
—-What's new? Check it out below;—-
We have a special guest speaker; FPCN Elder Mike Marzano!
Saturday, August 20, 8:30 am
Join us for food, fun, and fellowship as we enjoy a tremendous breakfast on the patio outside of the fellowship hall here at FPCN. This will take place on the THIRD Saturday of the Agust. We engage in fun discussion, great food, and prayer. Contact Bob Vinson for more information or you can email the church office at office@newarkpres.org for any comments, questions, and/or concerns. We hope to see you there!
There is no more mask mandate for Alameda County and therefore FPCN has lifted the mandate for our campus as well. For more information please feel free to contact our Office Manager David Kayumy at office@newarkpres.org. Thank you and God bless.
We hope to see you here in person or online via our YouTube channel.
Our sermons are broadcast live on our website as well and the video is available here all week. The video stays on our YouTube channel for good.
Our Family Ministry is now meeting in person during Sunday morning worship every week at 9:30am
Youth Group meets every Thursday @7pm in person at FPCN. This is our middle school and high school group primarily. For further information please contact our Family Ministries Director at Brian@newarkpres.org
O
ur mission statement at FPC Newark is,
"That as followers of Jesus Christ,
we will love God, build up others
and share our faith."