Sunday Worship April 11, 2021
"Putting God First" – Words of Life series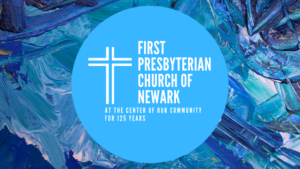 Welcome to First Presbyterian Church of Newark! We are so glad you are here.
We

invite you to join us by connecting with us in our virtual meetings and worship services.
We are currently streaming our Sunday worship service at 8:30am every Sunday on Youtube.
You can also connect with us through Zoom to catch up with other members of our church, Sundays at 10am. Our Adults Sunday school group meets afterwards at 10:45am on zoom.
Thank you for visiting our page, feel free to message us if you have any questions.
Our mission statement at FPC Newark is, "That as followers of Jesus Christ,
we will love God, build up others
and share our faith."
————————-
As we begin to see some Bay Area counties easing restrictions, reopening businesses and beginning to allow public gatherings, including worship services, you may be wondering when we will be able to gather in our sanctuary to worship together in person again.
Our special task force has been hard at work over the past several months educating themselves and Session on the rules, regulations and safety measures necessary to reopen safely. Alameda County is still "strongly
encouraging places of worship to continue providing virtual/remote offerings that do not require congregants or visitors to gather in-person." So, while you may begin to see other churches offering in-person services, our Session has weighed this decision thoughtfully and carefully, and has voted to wait until we are confident that we can do so safely. We are revisiting this decision each month.
If you would like more information on the work of the Task Force and / or the measures we must take when we do decide to open our doors agin, you can read the full SSP report here or contact the Task Force Chair, Barb Miller at (510) 797-8811.
As difficult as it is to not be gathering together at our church, we can take comfort in reminding ourselves that the church is not a building of stone, but believers who are living stones make up God's temple (1 Pet. 2:5). So, even though we are not together physically, we can still act as one community to love God, build up others, and share our faith.
————————–